Going For Comedy Gold
A stunning night of COMEDY, with a side of self expression, discovery, life lessons, and of course, a bedazzling gymnastics routine, Jonathan will take you on a journey in this comedy special.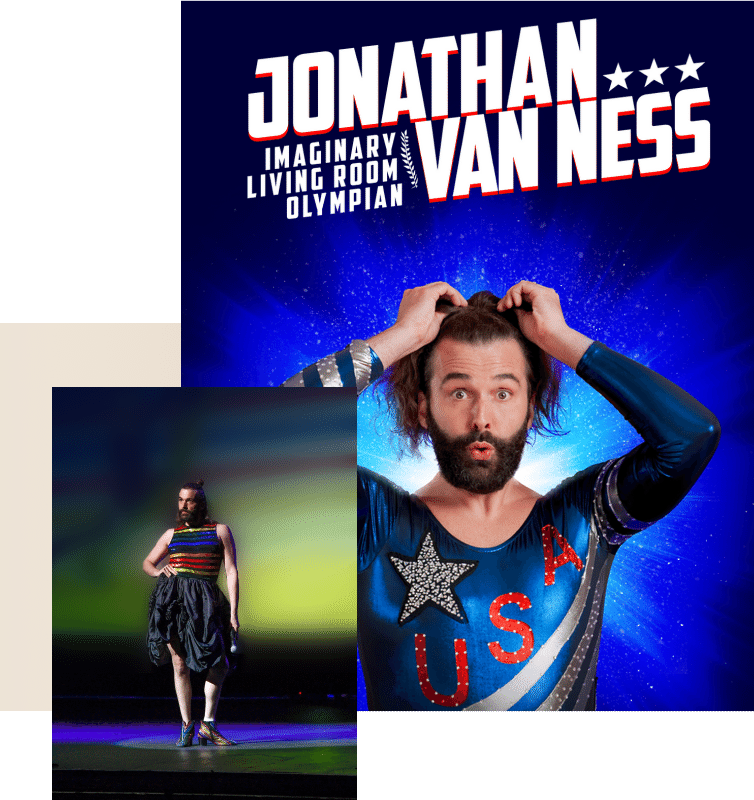 Riverside Theatre

Perth, AU

Tickets
More dates coming soon!
Sign up here for updates.
In Imaginary Living Room Olympian, Jonathan dives into his comedic prowess and tells the story of everything, the good, the bad, and don't forget the sexy honey. With serious laughs, some stellar gymnastics, and gut busting joy, Jonathan shows it's about the journey, not the destination. This stand-up comedy extravaganza is a high-octane night of comedy, community and sissying that walk.